Rome
Open your world...to Rome's history, treasures and culture.
Step into history, the Eternal City, once the center of the Roman Empire. Imagine being there to walk among the 2,500 year old ancient ruins that have survived the test of time. Marvel at millennium-old monuments and churches. Stand next to famed sculptures, breathtaking art and legendary fountains.
It's no wonder that Rome is one of the most visited places on earth. You'll walk in the footsteps of emperors as you view iconic achievements in art and architecture.
The Colosseum
The Colosseum or Coliseum, also known as the Flavian Amphitheater is an elliptical amphitheater in the center of the city of Rome, Italy. Built of concrete and stone, it was the largest amphitheater of the Roman Empire, and is considered one of the greatest works of Roman architecture and engineering. It is the largest amphitheater in the world.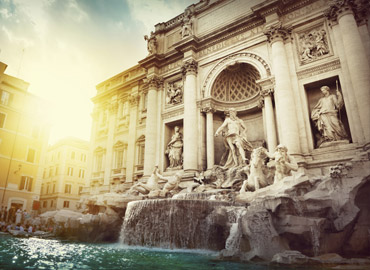 Trevi Fountain
Trevi Fountain is a fountain in the Trevi district in Rome, Italy, designed by Italian architect Nicola Salvi and completed by Pietro Bracci. It is the largest Baroque fountain in the city and one of the most famous fountains in the world. The fountain has appeared in several notable films, including Federico Fellini's La Dolce Vita, and is a popular tourist attraction.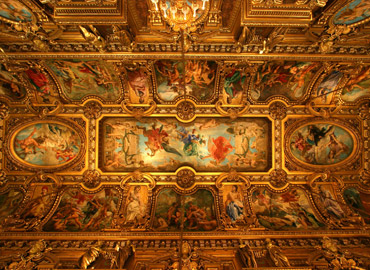 Sistine Chapel
The Sistine Chapel is a large and renowned chapel in the Apostolic Palace, the official residence of the Pope in the Vatican City. Originally known as the Cappella Magna, the chapel takes its name from Pope Sixtus IV, who restored it between 1477 and 1480. Since that time, the chapel has served as a place of both religious and functionary papal activity.